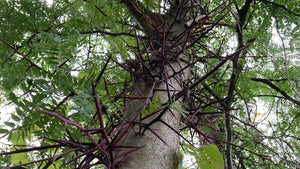 Knowing how to recognize an acacia with its long thorns could prove to be
very useful while playing outdoors ... Each plant has leaves with shapes and margins
different: can you recognize them? Let's learn together to distinguish the plants of our territory and
let's play with their shapes and colors!
We create artistic drawings with the colors and the shape of the leaves. We develop
together the creativity and strengthen the contact with the nature that surrounds us every day!
It is advisable to have at least 2-3 hours available.
Primary school teachers and pupils.
different types of plants of our territory and their characteristics.
Describe and recognize plants by learning to understand which ones to "stay away from"
Functional alphabetic competence; personal, social competence and the ability to learn to learn; competence in cultural awareness and expression.
Italian, art and image, science, geography.
Organize an educational outing
Do you want to participate with your class or school? Download the form and send it by mail to fattoria@mrhops.it