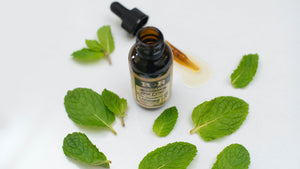 Aromatic and medicinal plants have always been used by man: they give off pleasant scents, have a tasty flavor in the kitchen and are sometimes used for making cosmetics or for healing. By smelling it, our nose fishes in the olfactory memory and makes us relive memories and sensations: scents of home cooking, lavender in the wardrobe, the scent of pesto ... But today our sense of smell is still as developed as that of man in ancient times when he helped himself with the sense of smell, much more than today, to recognize edible foods or the dangers? Let's find out together!
Let's test our nose !!! Through a game of olfactory recognition of the aromas and smells that can be found in the vegetable garden, we will try to grasp the characteristics, uses and appearance of the different aromatic plants and then create the right kitchen aromatic salts for each dish!
All the year. The children, divided into small groups, will also be able to, a
depending on the season, sow or transplant small plants in pots.
It is advisable to have at least 2-3 hours available. The guided tour of the farm and the workshop take place in one morning.
Primary school teachers and pupils.
Recognize and distinguish the smells and colors of the most common aromatic plants to enhance the olfactory and sensorial capacities; learn about respect for seasonality and the earth's cycles.
Learn how to grow aromatic plants and associate them with the right preparations in the kitchen.
Functional alphabetic competence; personal, social competence and the ability to learn to learn; competence in cultural awareness and expression.
Italian, history, science, geography, art and image.
Organize an educational outing
Do you want to participate with your class or school? Download the form and send it by mail to fattoria@mrhops.it