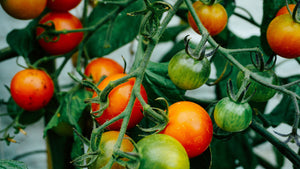 When is a vegetable born?
The importance of eating seasonal fruit and vegetables can contribute to our health but also to our planet! We understand how to reduce the "ecological footprint" of each of us and explore the importance of eating healthy by following the natural cycles of nature.
Recognize vegetables and their seasons by participating in a fun laboratory activity.
It is advisable to have at least 2-3 hours available. The guided tour
on the farm and the workshop take place in one morning. The children, divided into small groups, will be able, depending on the season, to sow or transplant small plants in pots.
Primary school teachers and pupils.
The concept of "ecological footprint"; the names of the vegetables and their seasonality.
Knowing how to shop for fruit and vegetables consistent with seasonality and respecting nature.
Functional alphabetic competence;
personal, social competence and the ability to learn to learn; jurisdiction in matters of citizenship.
Civic education, Italian, geography, science.
Organize an educational outing
Do you want to participate with your class or school? Download the form and send it by mail to fattoria@mrhops.it