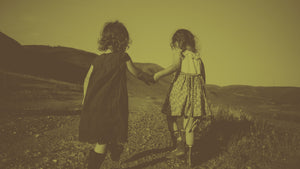 Paths for primary and lower secondary schools
OUTDOOR ACTIVITIES IN A RURAL ENVIRONMENT ON THE SLOPES OF MONTE GRAPPA ALLOW THE CHILDREN TO ACQUIRE DIFFERENT SKILLS IN A MULTIDISCIPLINARY PERSPECTIVE.
The experience takes place in a context in which man, since ancient times, has known CREATING AND MODIFYING WATER AND LAND LANDSCAPES necessary for life. Together we will explore the territory to understand theIMPORTANCE OF AGRICULTURE, of the ENVIRONMENTAL RESOURCES and theirs CONSCIOUS USE
ROUTE # 1
The tour of the water
The components of the Giaron stream: embankments, flora, fauna, rolling basin; the water cycle; the role of waterways in the economy and society of yesterday and today; water pollution and water waste.
ROUTE # 2
Acacia, ma quanto pungi!
Knowing recognize an acacia with its long spines it could be very useful while playing outdoors… 😜
ROUTE # 3
The nose test
aromatic and medicinal plants have always been used by man: they give off pleasant scents, have a tasty flavor in the kitchen and are sometimes used to make cosmetics or to heal oneself.
ROUTE # 4
Hunt for rejection
Learning to recycle and separate waste is essential for compliance
of the environment.
ROUTE # 5
When is a vegetable born?
The importance of eating seasonal fruit and vegetables can contribute to our health but also to our planet!
Organize an educational outing
Do you want to participate with your class or school? Download the form and send it by mail to fattoria@mrhops.it